CollectiveFab
Stylish Ankle Boots For Women By Liliana | Shop Women's Fashion Thick Knit Breezy Holes Peep Toe Silhouette And Stiletto Ankle Boots
Regular price
$56.13
$0.00
Women's Shoes mens Stylish Ankle Boots By Liliana | Shop Women's Fashion Thick Knit Breezy Holes Peep Toe Silhouette And Stiletto Ankle Boots 2018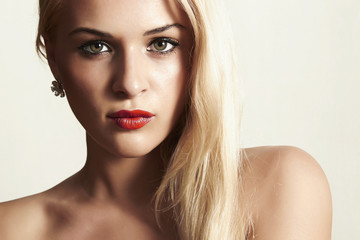 Enjoy the new stylish ladies ankle boots, will always make you stand out from the crowd — and feel great — regardless of whether you're on a date or a job interview.
These stylish ankle boots feature a stretchy, thick knit with breezy holes accent, striped pattern design, peep toe silhouette, and stiletto heel. Finished with a lightly cushioned insole and pull-on style.
Imagine having fun with your girlfriends in a simple pull on booties. All beacuse you p

ick the right pair of heels for a rustic summer night or a romantic evening out with your girlfriends. The different colors and materials offer a different opportunity for any occasion from the soft and subtle suedes to the sleek and timeless black. The stylish thick straps help secure and support your ankles. Rather than your traditional shiny clasps, the buckle on the strap is masked in the same material as the shoe to ensure a clean look.
These stylish ankle heel boots for women is suitable for your wardrobe collection because

 classic design that is sure to compliment every modern woman's wardrobe. Update your personal style with a touch of color by purchasing this pair of heels that will last for all memories! You'll want to wear these every time a special occasion comes your way!
If you value comfort for a reasonanble price then this is the 

perfect shoe to wear out at night, you want something that speaks to your personality; a shoe that not every woman owns. Finding something that is unique to only you can be difficult, especially when you have a certain sense of style. With the DailyShoes Platform Strappy High Heels, you are sure to find the perfect pair of high heels to go with any of your nighttime or formal wear that is individualistic and totally your own.
Stylish Ladies Ankle Boots Womens Stylish Ankle Rain Boots By Liliana | Shop Women's Fashion Thick Knit Breezy Holes Peep Toe Silhouette And Stiletto Ankle Boots
Material: Knit (man-made)
Sole: Synthetic
Measurement
Heel Height: 4.75" (approx)
Shaft Length: 9.75" (including heel)
Top Opening Circumference: 8.5" (approx)
 Stylish Ankle Boots Stylish Ankle Boots For Women By Liliana | Shop Women's Fashion Thick Knit Breezy Holes Peep Toe Silhouette And Stiletto Ankle Boots
SHIPPING VIA USPS: ORDERS WILL BE SHIPPED WITHIN 5 BUSINESS DAYS AFTER THE PAYMENT CLEARED 
PLEASE ALLOW 5-7 BUSINESS DAYS FOR DELIVERY
TO ENSURES THAT EVERY PURCHASE IS A SUCCESSFUL ONE FOR OUR CUSTOMERS BY GUARANTEEING PRODUCT SATISFACTION. IF YOU'RE UNHAPPY WITH YOUR PURCHASE, EMAIL OUR 24/7 CUSTOMER SUPPORT CENTER AND WE WILL HAPPILY AND PROMPTLY RESOLVE ANY ISSUE YOU HAVE. PROCEED AND BUY WITH ASSURANCE THAT WE WILL BE THERE FOR YOU!
NO RISK: WE GUARANTEE YOU'LL LOVE OUR WOMEN ANKLE BOOTS FOR WOMEN OR WE'LL GIVE 100% OF YOUR MONEY WITH NO QUESTIONS ASKED, SO YOU CAN SHOP WORRY FREE!
CLICK ADD TO CART NOW TO ORDER YOURS TODAY!