CollectiveFab
Faux Fur Sandals For Women By Qupid | Shop Women's Fashion Lovely Stylish Horsebit Ornament Wide Faux Fur Jelly Slide Sandal
Regular price
$28.99
$0.00
Jelly Slide Sandal For Women By Qupid | Shop Women's Fashion Lovely Stylish Horsebit Ornament  Wide Faux Fur Jelly Slide Sandal 2018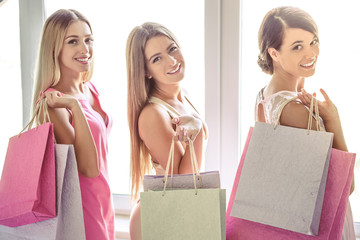 Enjoy comfort and good looks when you wear a pair of these vfaux fur sandals. Keeping your feet comfortable and cool during the long, hot days of summer without sacrificing style. Built especially for exotic ladies who choose comfort but also insists on good looks, they come in a variety of styles to satisfy any discerning taste.
 This fluffy slide sandal features a wide faux fur band top with decorative horsebit ornament and a molded footbed.
Imagine a synthetic sole wrapped in an attractive faux fur material  that adds a touch of contrast while offering a little bit of moisture absorption. Their heavy leather straps hold firmly to your foot.
This versatile style is super hot right now! They're perfect for when you're on the go or walking around town. A perfect alternative to the traditional flip flop, these sandals are great for the beach, a quick run to the store and will even go with a more dressed up outfit. Whether if you're wearing shorts and a t-shirt or that cute sundress, these sandals are sure to get you noticed!
These pink faux fur sandals is made with a soft and supple genuine material because with the perfect amount of padding, you'll be able to run around all day with ease in comfort! The laces give you an adjustable fit based on how fitted you'd like your shoes to be.
If you value exotic look without an extravagant price tag, then get the same quality at a fraction of the price. Why spend more on high-end seasonal styles. This style for just about any outfit and the slight incline in the heels help elongate your legs! The skid prevention rubber outsole will make sure you run around town safely.
Slip On Flat Sandals, Flat Sandals For Women Slip On Jelly Slide Sandal For Women By Qupid | Shop Women's Fashion Lovely Stylish Horsebit Ornament  Wide Faux Fur Jelly Slide Sandal

Material: Faux Fur (man-made)
Sole: PVC
Measurement
Heel Height: 0.75" (approx)
Flat Slip On Sandals, Flat Sandals Slip On, Jelly Slide Sandal For Women By Qupid | Shop Women's Fashion Lovely Stylish Horsebit Ornament  Wide Faux Fur Jelly Slide Sandal
SHIPPING VIA USPS: ORDERS WILL BE SHIPPED WITHIN 5 BUSINESS DAYS AFTER THE PAYMENT CLEARED 
PLEASE ALLOW 5-7 BUSINESS DAYS FOR DELIVERY
TO ENSURES THAT EVERY PURCHASE IS A SUCCESSFUL ONE FOR OUR CUSTOMERS BY GUARANTEEING PRODUCT SATISFACTION. IF YOU'RE UNHAPPY WITH YOUR PURCHASE, EMAIL OUR 24/7 CUSTOMER SUPPORT CENTER AND WE WILL HAPPILY AND PROMPTLY RESOLVE ANY ISSUE YOU HAVE. PROCEED AND BUY WITH ASSURANCE THAT WE WILL BE THERE FOR YOU!
NO RISK: WE GUARANTEE YOU'LL LOVE OUR FAUX FUR SANDALS FOR WOMEN, FAUX FUR SANDAL, FAUX FUR SANDALS FOR GIRLS, BLACK FAUX FUR SANDALS OR WE'LL GIVE 100% OF YOUR MONEY WITH NO QUESTIONS ASKED, SO YOU CAN SHOP WORRY FREE!
CLICK ADD TO CART NOW TO ORDER YOURS TODAY!