CollectiveFab
Chunky Heel Pumps For Women By Wild LUD | Women's Fashion Glitter Embellished Ankle Strap Pointy Toe Chunky Heeled Pump For Women
Regular price
$45.63
$0.00
Glitter Heels, Glitter Heels For Women, Womens Chunky Heel Pumps, Red Chunky Heel Pumps, Pink Chunky Heel Pumps By Wild LUD | Women's Fashion Glitter Embellished Ankle Strap Pointy Toe Chunky Heeled Pump For Women 2018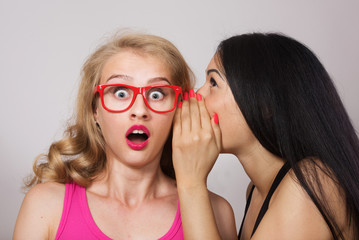 Enjoy a soft and comfy glitter heels for girls, glitter high heels for your every day activities while maintaining plenty of ankle support. 

This fancy pointy toe silhouette, buckled ankle strap, and chunky heel. Finished with a lightly padded insole.
Imagine having the perfect winter or fall outfit that matches your personality. 

Pick the right pair of heels for a rustic summer night or a romantic evening out with your girlfriends. The different colors and materials offer a different opportunity for any occasion from the soft and subtle suedes to the sleek and timeless black. The stylish thick straps help secure and support your ankles. Rather than your traditional shiny clasps, the buckle on the strap is masked in the same material as the shoe to ensure a clean look.
Contrary to popular believe, silver glitter heels, glitter heel are equally comfortable and cozy because its c

lassic design is sure to compliment every modern woman's wardrobe. Update your personal style with a touch of color by purchasing this pair of heels that will last for all memories! You'll want to wear these every time a special occasion comes your way!
If you value 

exotic look without an extravagant price tag, t

hen 

look for the perfect shoe to wear out at night, you want something that speaks to your personality; a shoe that not every woman owns. Finding something that is unique to only you can be difficult, especially when you have a certain sense of style. With the Daily Shoes Platform Strappy High Heels, you are sure to find the perfect pair of high heels to go with any of your nighttime or formal wear that is individualistic and totally your own.
Gold Glitter Heels, Pink Glitter Heels, Rose Gold Glitter Heels Low Chunky Heel Pumps, Chunky Heels Pumps For Women By Wild LUD | Women's Fashion Glitter Embellished Ankle Strap Pointy Toe Chunky Heeled Pump For Women
Material: Glitter (man-made)
Sole: Synthetic
Measurement
Heel Height: 4.25" (approx)
Kate Spade Glitter Heels, Clear Glitter Heels, Glittered Heels, Gold Glitter Heels For Women, Gray Chunky Heel Pumps, Black Chunky Heel Pumps For Women 
By Wild LUD | Women's Fashion Glitter Embellished Ankle Strap Pointy Toe Chunky Heeled Pump For Women
SHIPPING VIA USPS: ORDERS WILL BE SHIPPED WITHIN 5 BUSINESS DAYS AFTER THE PAYMENT CLEARED 
PLEASE ALLOW 5-7 BUSINESS DAYS FOR DELIVERY
TO ENSURES THAT EVERY PURCHASE IS A SUCCESSFUL ONE FOR OUR CUSTOMERS BY GUARANTEEING PRODUCT SATISFACTION. IF YOU'RE UNHAPPY WITH YOUR PURCHASE, EMAIL OUR 24/7 CUSTOMER SUPPORT CENTER AND WE WILL HAPPILY AND PROMPTLY RESOLVE ANY ISSUE YOU HAVE. PROCEED AND BUY WITH ASSURANCE THAT WE WILL BE THERE FOR YOU!
NO RISK: WE GUARANTEE YOU'LL LOVE OUR KNEE HIGH LOW HEEL BOOTS FOR WOMEN, PINK KNEE HIGH HEEL BOOTS OR WE'LL GIVE 100% OF YOUR MONEY WITH NO QUESTIONS ASKED, SO YOU CAN SHOP WORRY FREE!
CLICK ADD TO CART NOW TO ORDER YOURS TODAY!