CollectiveFab
Vegan Leather Pants Sash Waist Pants By Vegan Suede Sash Pants | Vegan Suede Tube Top With High Waisted Sash Pants
Regular price
$51.00
$0.00
Vegan Workout Pants Sash Dress Pants By Vegan Suede Sash Pants | Vegan Suede Tube Top With High Waisted Sash Pants 2018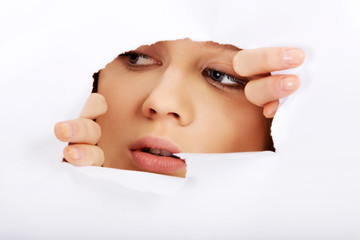 Enjoy the ultimate in comfort and functionality, whether you just want to feel good about yourself, hanging around town with your girlfriends, taking selfies, lounging around or want to entice your partner, try these supremely plush sash waist pants set. It is flattering on most body types, so you'll feel confident and desirable when wearing it.
This coordinated set features a soft vegan suede fabrication, strapless tube pants with a shirring waist and self-tie waist sash. Accessories sold separately. Made in U.S.A. 95% Polyester, 5% Spandex.
Imagine an easily slip-off and on high waisted sash pants design for stability keeping you warm while lounging around.
These sash pants set are said to be cozy and perfect for a romantic evening at home, a wedding night ensemble, or  something sexy to take on a vacation trip because they are lightweight contrasting elastic ultimate in comfort and functionality.
 If you value convenient, soft and smooth for a reasonable price, then sash pants for women is the key.
Vegan Pants Sash Waist Pants By Vegan Suede Sash Pants | Vegan Suede Tube Top With High Waisted Sash Pants

Measurement
Size
Bust
Length
S
28
6
M
30
7
L
32
7
Vegan Yoga Pants High Waisted Sash Pants By Vegan Suede Sash Pants | Vegan Suede Tube Top With High Waisted Sash Pants
SHIPPING VIA USPS: ORDERS WILL BE SHIPPED WITHIN 5 BUSINESS DAYS AFTER THE PAYMENT CLEARED 
PLEASE ALLOW 5-7 BUSINESS DAYS FOR DELIVERY
TO ENSURES THAT EVERY PURCHASE IS A SUCCESSFUL ONE FOR OUR CUSTOMERS BY GUARANTEEING PRODUCT SATISFACTION. IF YOU'RE UNHAPPY WITH YOUR PURCHASE, EMAIL OUR 24/7 CUSTOMER SUPPORT CENTER AND WE WILL HAPPILY AND PROMPTLY RESOLVE ANY ISSUE YOU HAVE. PROCEED AND BUY WITH ASSURANCE THAT WE WILL BE THERE FOR YOU!
NO RISK: WE GUARANTEE YOU'LL LOVE OUR VEGAN SUEDE PANTS SASH WAIST PANTS OR WE'LL GIVE 100% OF YOUR MONEY WITH NO QUESTIONS ASKED, SO YOU CAN SHOP WORRY FREE!
CLICK ADD TO CART NOW TO ORDER YOURS TODAY!
---
More from this collection