Copper Fit
Brace Support For Lower Back Pain By CopperFit | Fit Pro With Back Support Padded Against Pain, Muscle Stiffness & Soreness
Regular price
$19.99
Sale price
$59.99
Back Brace Support For Lower Back Pain By CopperFit | Fit Pro With Back Support Padded Against Pain, Muscle Stiffness & Soreness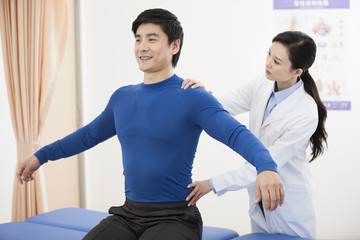 Do your next air squats, back squats, death lift, row, sit-ups and pull-ups in style. No more soreness, 

muscle stiffness,

aches and pain during exercise. Get your own 

long sleeve knee pads today.
Enjoy a nice relief on your back while you workout because you made the right choice. Over achiever!
Imagine 

having unstoppable energy, vitality, unbelievable flexibility and endurance all  because you made the right choice.
Your exercise program will get a lot easier and safer from this point.  Time to improve circulation and oxygen on your muscle to enable unstoppable flexibility and energy.
Don't let soreness, muscle stiffness, aches and pain prevent you from achieving your goals. Get the all new brace support with back support and improve on your flexibility, compression, wicking and blood circulation of your back muscles. Soreness, muscle stiffness, aches and pain generally occur when there is tightness and very little blood circulation

Its washable and maintains its compression.
Support Brace For Lower Back Pain By CopperFit | Fit Pro With Back Support Padded Against Pain, Muscle Stiffness & Soreness
Product Name: Brace Support, Lower Back Pain Fit Pro Compression For Men And Women 
Item: Cushioned Back Brace Support for Men & Women 
Short Description:

Enjoy a warm muscle compression on your back  and shin with this new back support. Medically, it is know to quickly relieve pain caused by stiffness and soreness and can reduce recovery time after an injury. They're great for before, during and after workouts, and can even help prevent lower back pain and reduce swelling, making them ideal for people of all ages and athletic capabilities. 

 

Imagine having a pain, soreness, muscle stiffness, aches free workout. All because you chose the right compression wraps for your back and muscles. Design to exert progressive pressure from the lower back up for optimal blood circulation while hiking, biking and training. They can possibly eliminate and prevent lower back pain. Don't let your next back pain prevent you from doing your daily exercise. Get the compression back support that matters.
Back Support Brace For Women For Lower Back Pain By CopperFit | Fit Pro With Back Support Padded Against Pain, Muscle Stiffness & Soreness
Keep your body healthy during your next workout.
We also have the following:
Knee sleeves, hand sleeves and much more.
check out other products on our store
SHIPPING VIA USPS: ORDERS WILL BE SHIPPED WITHIN 2 BUSINESS DAYS AFTER THE PAYMENT CLEARED 
PLEASE ALLOW 5-7 BUSINESS DAYS FOR DELIVERY.
To ensures that every purchase is a successful one for our customers by guaranteeing product satisfaction. If you're unhappy with your purchase, email our 24/7 customer support center and we will happily and promptly resolve any issue you have. Proceed and buy with assurance that we will be there for you!
NO RISK: We guarantee you'll love our huge collection of Brace Support and leg compression wraps or we'll give 100% of your money with no questions asked, so you can shop worry free!
Click Add To Cart now to order yours today!
---
More from this collection