LUD wholesale
Luxury Cheap Computer Mouse Pad By LUD | Mousepad Non-slip Rubber Base Perfect For Gaming
Regular price
$9.99
Sale price
$19.00
Computer Mouse Pad For Men  By LUD | Wireless Memory Foam Mouse Pad Non-slip Rubber Base Perfect For Gaming 2018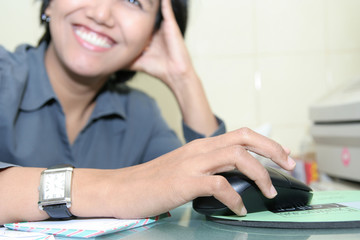 Experiencing wrist pain, pressure and stress on your wrist everytime you use your keyboard to type on your computer - wrist discomfort? Get Comfort gel mouse pad friendly design and nice memory foam while you type, the shape is maintain and keeps it from sliding around.
Imagine a high density cloth material that is water resistant and very easy to clean yet smooth enough to prevent user fatigue. Comfort sliding space for both the keyboard and mouse. High friction design durable, long-lasting design to reduce hard and wrist stress.
A good choice for both gamers and non-gamers simple yet functional with colorful design. Comfy to your wrist shape making it evenly dostributing pressure on your wrist for proper blood flow.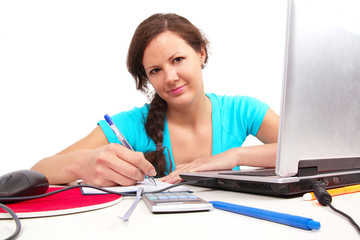 Get the 

mouse pad and keyboard wrist rest because you value wrist rest that are puncture 

resistant. Soft cushion gel to your wrist for all day support, clossic looks and decor, soft covering fabric.
 The soft gel mouse pad wrist rest helps reduce wrist irritation and wrist pain. Keeps your waist in a neutral position for ease of motion and relief of joint stress.
Undersurface firmly grips the desktop. It keeps the mouse pad from sliding on the desktop.
Ergonomic Mouse Pad Mats is designed with an optimal shape and size, it improves hand and wrist posture to move the mouse at your will.

Excellent covering surface improves tracking mouse movements and creating consistent gliding.
Wireless Electronic Mouse Pad With Memory Foam By LUD | High Density Cloth Material Non-slip Rubber Base Perfect For Gaming
Environmental material to ensure your safety and healthy.
mouse pad and keyboard wrist rest
Ever had a sore wrist after extended time in front of your computer? This mouse pad is designed to ease the suffering of your wrist.

Features:
FoamFusion technology offers soft, superior comfort to relieve wrist pressure
Microban antimicrobial protection means the surface stays clean
Friendly design ensures optimal mouse performance
Nonskid backing keeps the mousepad and wrist support secure in place
Soft, breathable material is durable to withstand daily wear and tear

This Gel Mouse Pad Helps To:
Provide relief for office workers: Made from high-quality breathable Material, it conforms to wrists for exceptional comfort. It does not lose its shape overtime and is very durable and lightweight. Avoid injuries that can lead to repetitive stress disorder: It helps avoid joint and wrist problems
Gaming Computer Mouse Pad By LUD | Personalized Mouse Pad Non-slip Rubber Base Perfect For Gaming

Specifications:
Length: 10inch/ 10inches Maximum width: 8inches/ 8inches

Package includes:
 Mouse pad with wrist rest(please note not include the mouse)

Worry-Free Warranty:
 products, we provide 12-month warranty and friendly, easy-to-reach support.
SHIPPING VIA USPS: ORDERS WILL BE SHIPPED WITHIN 5 BUSINESS DAYS AFTER THE PAYMENT CLEARED 
PLEASE ALLOW 5-7 BUSINESS DAYS FOR DELIVERY
TO ENSURES THAT EVERY PURCHASE IS A SUCCESSFUL ONE FOR OUR CUSTOMERS BY GUARANTEEING PRODUCT SATISFACTION. IF YOU'RE UNHAPPY WITH YOUR PURCHASE, EMAIL OUR 24/7 CUSTOMER SUPPORT CENTER AND WE WILL HAPPILY AND PROMPTLY RESOLVE ANY ISSUE YOU HAVE. PROCEED AND BUY WITH ASSURANCE THAT WE WILL BE THERE FOR YOU!
NO RISK: WE GUARANTEE YOU'LL LOVE OUR WIRELESS COMPUTER MOUSE PAD OR WE'LL GIVE 100% OF YOUR MONEY WITH NO QUESTIONS ASKED, SO YOU CAN SHOP WORRY FREE!
CLICK ADD TO CART NOW TO ORDER YOURS TODAY!
---
More from this collection