Dreamer Goods
Magnet Disc For Crafts With Adhesive Backing | Strong Metal Used On Fridge, Refrigerator, Earth, Office Car, Projects, DIY Holder - 12 Pack Powerful Rare Piece Plate
Regular price
$19.99
Sale price
$49.99
Magnetic Discs 1/2"" Round With Adhesive Backing | Disc Magnets Neodymium Crafting Phone Mount Kids Eyeshadow Small 1mm magnet String Enough For Craft Ceramic 2018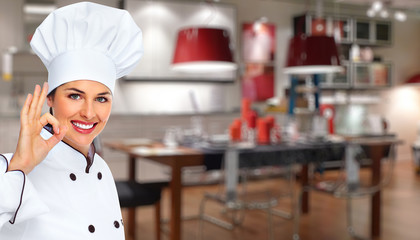 Enjoy a convenient storage solution if you're a busy cooks, these magnetic spice racks allow you to access your herbs without banging around and searching in deep, dark cupboards. Mount one just about anywhere, or decorate your metal appliances with the individual containers.
These neodymium magnets disc are much stronger and more durable than most because our magnets are made of a stronger alloy and are triple coated with Ni-Cu-Ni (Nickel-Copper-Nickel) which makes the magnets even sturdier. Package contains 12 disk magnets 1.26" (32mm) in diameter and 1/16" (1.5mm) thick plus 12 highly demanded 3M double-sided adhesive stickers.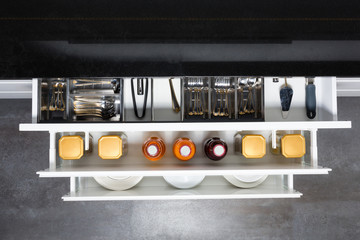 These magnets disc are Space Saver consists of cover magnets made of stainless steel. Whether you're a chef on-the-go, or turning up the heat at home, having your most frequently used kitchen tools readily available is a must-have.
You can use them as spice jar magnets, refrigerator magnets, for shower curtains, for holding nails and screws, as closures for binders, brochures, boxes and other office or gift items, as holders for knifes and tools, for attaching name tags to clothing, for science experiments, to hold spare keys hidden, as metal detectors, fridge magnets, for holding signs or labels on steel shelves and for many other uses.
These neodymium magnets disc have sifter caps resist corrosion, simply good, and the Magnets 12-Pack is exactly that. Each magnetic disc steel container has a super strong magnet that attaches securely to metal surfaces and is not easily knocked off, which is important if they're displayed on a refrigerator door.
These magnets neodymium disc make your Kitchen Tools handy and convenient positioning of your go-to flavor enhancers. It can be hung as kitchen décor or propped up on a counter using its adjustable stand. The sleek look suits almost any style and blends in well with most kitchens.
 Disc Magnets - 12-pack Premium, Super Strong, for Fridge, Refrigerator, Scientific, Crafts, DIY, Hobby, Office, Household, School. Permanent Rare Earth Neodymium Grade N52, Triple Coated,(32mm x 1.5mm)
Dreamer Goods: Super strong Neodymium disk magnets!

PERFECT FOR SPICE JARS! Glue a magnet on top of the lid; double if needed. Do not use hot glue gun to avoid demagnetization.
SUPERIOR CUSTOMER SERVICE PROMISE! You can have peace of mind with our 100% satisfaction guarantee. If you change your mind, or if you are not happy with the product, let us know and we will refund your money or replace the product – whichever you choose. If you have any questions or you need help, please contact us directly and we will take care of you.
Magnet Disc For Crafts With Adhesive Backing Strong Metal Used On Fridge, Refrigerator, Earth, Office Car, Projects, DIY Holder - 12 Pack Powerful Rare Piece Plate
Purchase today and enjoy your super powerful rare-earth disk magnets!
IMPORTANT: All, even best of the best, neodymium magnets are to some degree brittle and can chip, break or even shatter under substantial pressure, or when intensely collide with each other or when they hit a hard surface. We designed our magnets with this in mind. We use triple coating of nickel, copper and nickel again on these magnets. This coating makes the magnets much sturdier than magnets from our competitors.

Here are some tips on how to handle these and other super powerful magnets:
-When removing the magnets from the set of magnets, please slide them away from each other instead of lifting or pulling up.
-Hold them firmly and do not release until they are at least one foot away from each other.
-Please do not allow them to collide with each other.
Legal Disclaimer
WARNING: KEEP AWAY FROM ALL CHILDREN. Do not swallow or place into mouth or nose. This product contains magnets. Swallowed magnets can stick together across intestines causing serious injury or death. Seek immediate medical attention if magnets are swallowed or inhaled. Also keep away from heart pacemakers, mechanical watches, CRT monitors, TV sets, credit cards, video and audio tapes as all of them are affected by powerful magnets.
CUSTOMER CARE PROMISE: If you change your mind, or if you are not happy with the product, let us know and we will refund your money or replace the product – whichever you choose!
SHIPPING VIA USPS: ORDERS WILL BE SHIPPED WITHIN 5 BUSINESS DAYS AFTER THE PAYMENT CLEARED 
PLEASE ALLOW 5-7 BUSINESS DAYS FOR DELIVERY
TO ENSURES THAT EVERY PURCHASE IS A SUCCESSFUL ONE FOR OUR CUSTOMERS BY GUARANTEEING PRODUCT SATISFACTION. IF YOU'RE UNHAPPY WITH YOUR PURCHASE, EMAIL OUR 24/7 CUSTOMER SUPPORT CENTER AND WE WILL HAPPILY AND PROMPTLY RESOLVE ANY ISSUE YOU HAVE. PROCEED AND BUY WITH ASSURANCE THAT WE WILL BE THERE FOR YOU!
NO RISK: WE GUARANTEE YOU'LL LOVE OUR 12-PACK NEODYMIUM DISC MAGNETS OR WE'LL GIVE 100% OF YOUR MONEY WITH NO QUESTIONS ASKED, SO YOU CAN SHOP WORRY FREE!
CLICK ADD TO CART NOW TO ORDER YOURS TODAY!
20pack neodymium disc magnets
---
More from this collection